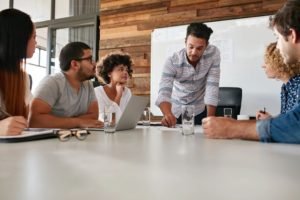 Make an Impact in our Community! | Board Looking to Expand

DUE October 10, 2018
(Youngstown, OH) The Anthony V Spano Foundation is looking to expand its Board of Trustees to make a bigger impact on our community. We are seeking leaders who are passionate about making an impact and assisting the community. We are growing our Board of Trustees, as well as serving more individuals and organizations. All who are interested are encouraged to apply.
Apply for Spano Foundation Board of Trustees (Click Here)

WHO WE ARE
The Anthony V. Spano Foundation's mission is to positively affect the lives of individuals and/or families in need by providing, both directly and through qualifying institutions, the financial assistance necessary for them to enjoy a healthier, sustainable quality of life and to help individuals or groups create funds. Our unpaid staff, volunteers and supporting individuals and organizations are committed to our mission. For more information about The Foundation please visit the website at www.SpanoFoundation.com.


Expectations of Board Members
The time commitment for board members varies and is approximately 1-4 hours per month depending on activities and committees. Board meetings are held 1-2 times a year schedule by the Board (unless a major conflict arises), with committees between those schedule meetings. Most board meetings are held from 5:30-7pm.
In addition to attending these meetings, we ask Board members to:
Provide oversight of the Spano Foundation finances (fiduciary responsibility).
Help grow our movement by networking with potential Spano Foundation supporters & starting fund potentials.
Positively represent Spano Foundation and helping in the long term in the community.
Actively participate in discussions, decisions and policy making about the direction of the organization.
Help with some fundraising and volunteer efforts.
Full Board of Trustee Job Descriptions (Click Here).

Applying for Board Membership
Our Board of Trustees are seeking applicants for Board service. To help us, interested potential board members are asked to submit an application. Apply NOW for the Spano Foundation Board of Trustees (Click Here).
Here are some great reasons why you should Join a Non-Profit Board:  https://www.joangarry.com/reasons-join-nonprofit-board/.
Applications is DUE by October 10, 2018.