Our Mission
The Anthony V. Spano Foundation is a 501(c)(3) nonprofit organization and fiscal sponsor whose mission is to positively affect the lives of individuals and/or families in need by providing a healthier, sustainable quality of life and by helping individuals/groups with their philanthropic passions by turning them into an impactful mission.
Our Vision
To provide individuals and/or families in need with the resources necessary to realize a more sustainable life, as well as helping individuals/groups with their philanthropic passions by turning them into an impactful mission.
Our Values
We believe …
Every person deserves to live a healthy, sustainable life.

That our passion for helping people in need will benefit the entire community.

That fulfilling our mission must be done with the highest degree of integrity, honesty, and transparency possible.

That by empowering people in need they will achieve a better life.
Our Board of Directors
The Spano Foundation is governed by the dedicated members of our Board of Directors, who are responsible for establishing the policies for grants, financial assistance dollars or donations consistent with the stated purpose for which the Spano Foundation was established. The Grant Committees of the Board of Director funds, considers requests for grants from all eligible individual/families and/or organizations committed to using the funds within the Spano Foundation's mission. (updated February 23, 2019)
Have a Passion to Make an Impact on our Community? | Board Looking to Expand
(Deadline: October 10, 2018)
Board of Directors (Term Expire)
Serving Those Most in Need
Many individuals and families in our community are in need, existing day to day without the resources necessary to obtain many of the things most of us take for granted – food, clothing, housing, healthcare, just to name a few.
These may be people who may slip through the cracks unable to get the critical help they need through traditional methods. Maybe they don't qualify for assistance from social service agencies for any number of reasons; or just don't know where to turn for help.
The Spano Foundation exists to provide essential support directly to needy individuals and families, and to the local institutions that serve them through financial assistance that will allow people to achieve a better quality of life.
Why Support the Foundation?
There is an overwhelming need to help people in our community who have few, if any, options to find assistance in attaining the life's basic needs. The Spano Foundation exists to ensure that individuals and families with these needs receive the financial help necessary to provide food, clothing, shelter or medical attention.
Often, organizations that serve the basic needs of members of the community are themselves in need of financial assistance. They may be underfunded through a lack of donations or grants. The Spano Foundation provides funding for a variety of areas that support so they can continue to fulfill assisting those in direct need.
Program Objectives
Addressing a timely community need or opportunity not being 

addressed by other agencies.

Expanding a proven program or project.

Increasing cooperation and coordination among program providers.

Strengthening the internal capacity of an organization to be more self-

sufficient or efficient.

Providing resources that will provide an immediate and substantial impact.

Fiscal sponsor of funds and programs.
Start A Fund
Ready to get involved? Volunteer.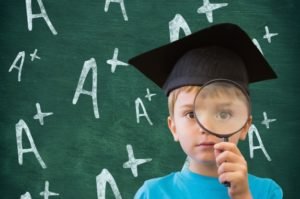 News
Latest News …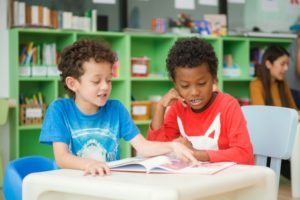 Donate Now
Donate now!